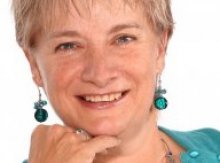 Francine de Montigny, Ph. D.
Director of the Centre d'études et de recherche en intervention familiale (Centre for Studies and Research on Family Health Intervention) Canadian Research Chair in Family Psychosocial Health
Welcome
Giving birth, losing a child, immigrating and experiencing mental or physical health problems are crucial points in the life of a family. I have devoted myself to trying to gain a better understanding of such families' experiences, and I believe that, by supporting them, those who are close to them and the professionals with whom they are in contact, we can make a difference in the paths they take. As a professor of Nursing Science at the Université du Québec en Outaouais, I share these discoveries with students and colleagues here and elsewhere. Since 2010, I have held the Canadian Research Chair in Family Psychosocial Health, which has made it possible to undertake many activities, including establishing laboratories in Gatineau and at St. Jérôme. For further information on my work, please see the video produced for the 2011 Prix Florence (Florence Award, video in French only).
This website is a showcase for our work. The various sections provide information for both students and professionals working with families, as well as for parents themselves. Together, we can make a difference with respect to the families with which we are in contact.
I hope you enjoy your visit!