Gatineau, 4 November 2014 – Francine de Montigny, director of the Centre for Studies and Research on Family Health Intervention (CERIF) and Canada Research Chair in Family Psychosocial Health, was presented with the Order's Merit Award yesterday, November 3rd, during a ceremony attended by several hundred nurses from across Quebec. She is the 38th recipient of this prestigious award.
The Merit Award is the highest distinction that a nurse can receive in Quebec over the course of his or her career. It is granted to those whose work has contributed in an exceptional way to advancing nursing care and the image of the nursing profession.
Francine de Montigny is a pioneer in the area of family health research, education, and practice. She has set up a cutting-edge research laboratory to conduct multi-site research on families' experiences of the birth or death of a child. In recent years, she has also launched the Father Friendly Initiative within Families (FFIF), which aims to promote paternal engagement in four regions of Quebec. With more than 700 scientific contributions to her name, Francine de Montigny has made a significant contribution to developing the field of nursing. Indeed, her international reputation has led to several visiting professor positions at universities in Canada and abroad.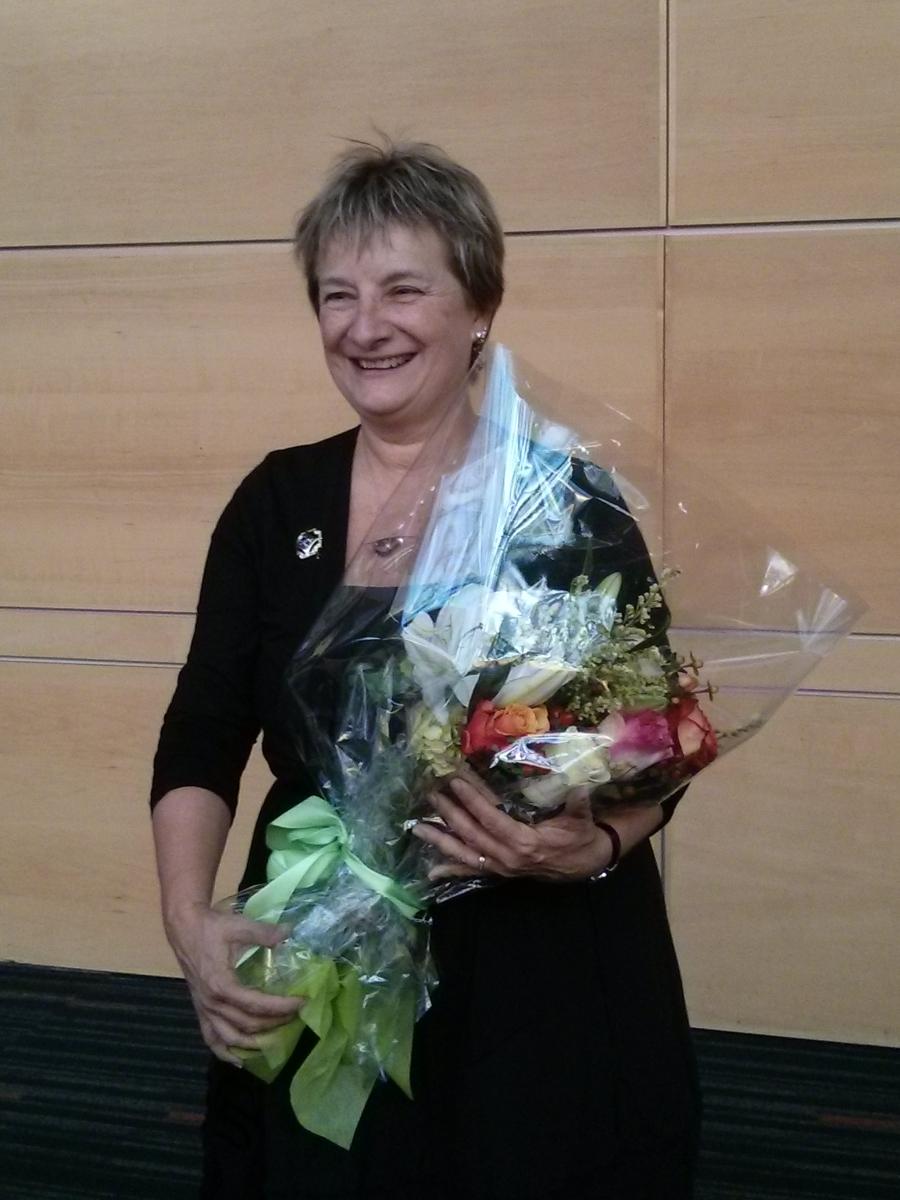 "I am deeply touched be a recipient of this prestigious prize," said Francine de Montigny. "When I was a young nurse witnessing remarkable women receiving this award, I never imagined it might happen to me one day. It is a privilege to be in the wonderful profession of nursing. The relationships that I have developed with families throughout my career have helped me to learn, improve, and grow. I have had the great privilege of accompanying these families through difficult moments in their lives. I hope the things I said and did helped lighten their suffering. I know I am a better person for the time I shared not only with these families, but also with my colleagues and students. I owe this award to all of them."
With over 25 years of nursing experience, Francine de Montigny has extensive expertise in the areas of parental transition during the birth or death of a child, of analysis of professional practices, and of fatherhood in situations of vulnerability. She is the first Quebec nurse to be a Canadian Research Chair. She also leads CERIF and the Research Group on Men's Mental Health during the Postnatal Period and Primary Care Practices. Francine de Montigny has also received the 2014 Merit Award of the Québec Interprofessional Council (QIC), for distinguished service to her profession and professional order.
About CÉRIF
Located at the Université du Québec en Outaouais (UQO), CÉRIF has a mission to improve families' quality of life by collaborating with partner sites. The goal of CÉRIF's research is to better understand the health experience of families in order to develop, implement, and evaluate innovative programs and practices for prevention and for promotion of family psychosocial health.
-30-
Media contact:
Sophie Bernard-Piché
Communications Officer
Father Friendly Initiative within Families (FFIF)
Canada Research Chair in Family Psychosocial Health
Université du Québec en Outaouais
C.P. 1250, succ. Hull, Gatineau  J8X 3X7
Tel.: 819-595-3900, extension 2399
Fax: 819-595-2202